What is pool table refelting?
Pool table refelting (also called pool table recovering) is the removal and replacement of the colored felt (cloth) covering the top of your table.
It's best to hire professionals if you're considering having your pool table refelted.
See below why pool table refelting is not a "do-it-yourself" project. 
Pool Table Felt Options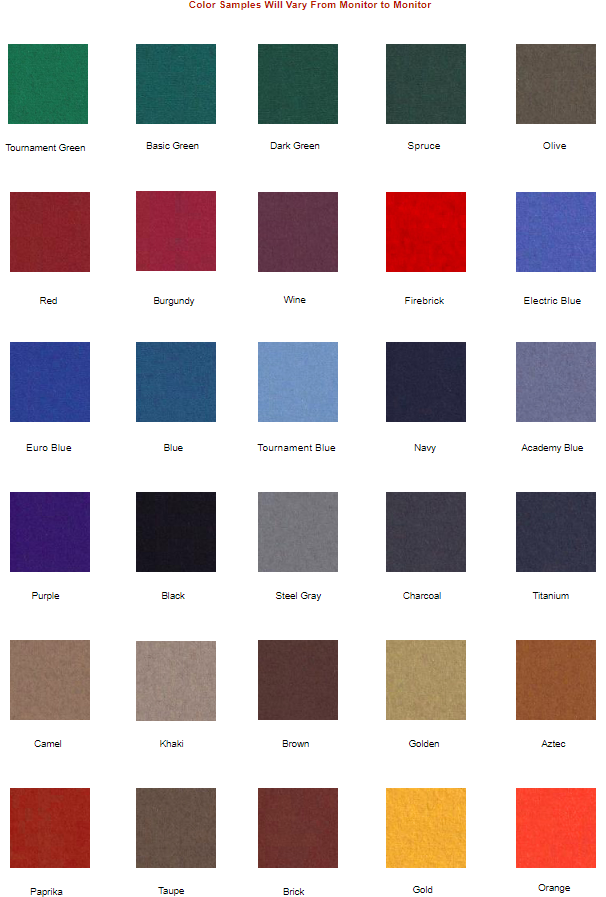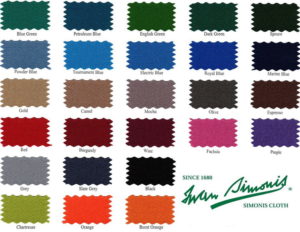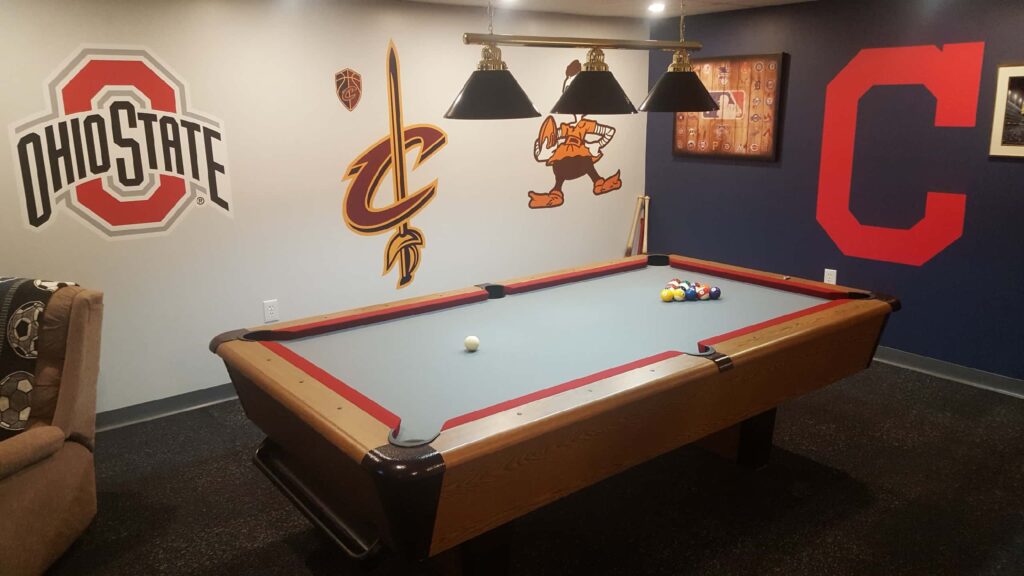 Color: Just about any color you desire is available, and you can even have felt with logos on it installed.
Standard Felt is usually a 21-ounce blended fabric and is the felt type most often selected. It is a heavy felt, plays well and has a higher nap than worsted wool. Standard felt will last approximately 7-10 years under normal use if maintained properly and not abused. Some fuzzing over time is to be expected.
Upgrade Felt, or worsted wool, is the choice of players who prefer a "faster" table. The weave of this felt is tighter, has almost no nap, and on this felt the table balls will move faster and farther. Upgrade felt lasts longer than standard felt, up to 15 or 20 years if maintained properly and not abused. Fuzzing will be considerably less than standard felt. Most pros and advanced players select this felt because tournaments are played on it. Many pool halls feature this felt on their tables because they will log many more hours of use compared to the table in your home. Worsted wool looks better longer and is roughly double the cost of standard felt.
---
Refelting Process and Cost
Felt Replacement Cost is based on table size and your cloth selection.  Professional installation of felt will cost more for a 9-foot table.
The felt will arrive in multiple pieces, one for the table bed, or surface, and a piece for each cushion.
After removal of the existing tabletop felt, the new felt is is glued and/or stapled to the underside of the slate. Better quality (and more costly) tables have a backing on the slate that allows for stapling of the felt as well as gluing. If the felt is merely glued, the felt must be stretched and applied correctly to avoid movement of the felt over time, much like carpet.
Each of the table cushions are taken off of the table and the existing felt is removed. The new cushion felt pieces are then trimmed, cut, wrapped and glued to each cushion. The cushions are then reattached to the side rails.
Looking for information about pool table felt maintenance?
Just had your pool table refelted? Want to keep your current table felt around for as long as possible? There are some maintenance items you need to do. See our Pool Table Felt Care page for everything you need to know about keeping your felt looking its best.
Call (440) 628-8013 or click on the button below to to have us refelt/recover your pool table for you or answer any questions or concerns you may have.